Transportation is a vital factor when it comes to accessing medical facilities, particularly for people requiring special medical care because of chronic illness or serious physical injuries. Although seemingly not a medical problem, the inaccessibility to transportation- whether through personal or public modes – can reduce a person's chances of getting the attention they need, discouraging them from seeking care.
Transportation barriers to healthcare accessibility like not being able to afford a bus ticket or the lack of accessible bus routes to visit a doctor can adversely impact a person's life and the road to recovery.
Some specific consequences include:
1. Missing or getting delete for doctor appointments
2. Limited access to pharmacies and medication
3. Decreased frequency of prescription refills
4. Unplanned economic burdens on patients.
5. Delays in an individual's recovery aur worsening of their condition.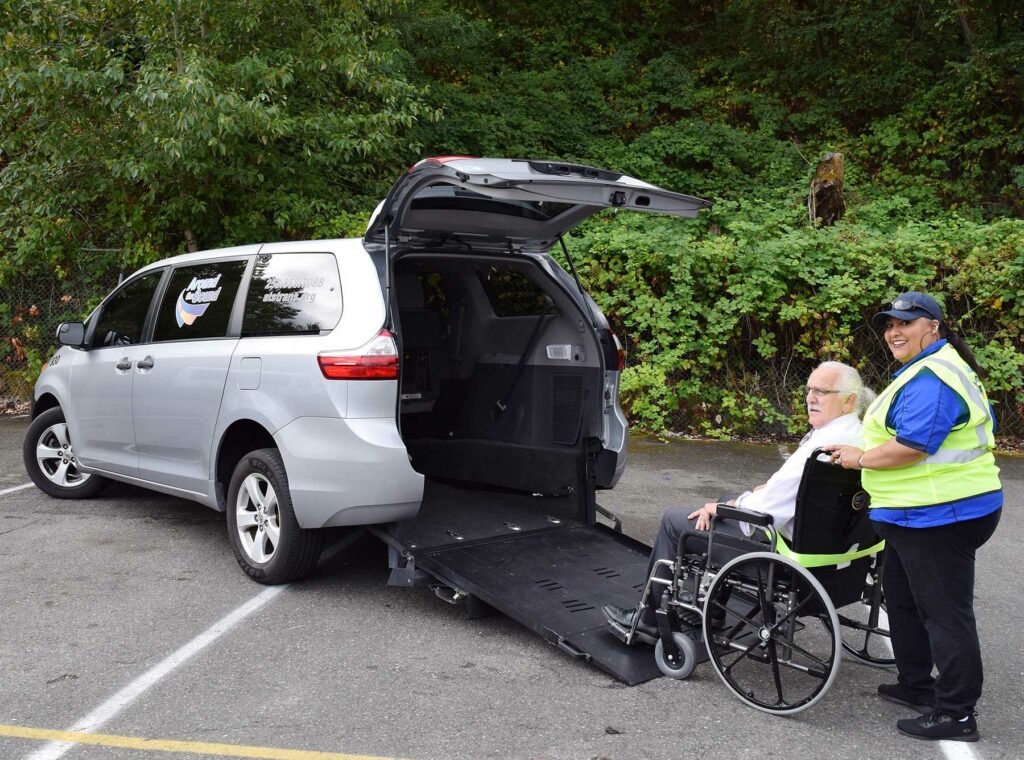 According to one study that surveyed the caregivers of 200 children who had previously missed several appointments, more than half of the parents and guardians said the transportation barriers are the primary reason why they have missed these appointments. Non-emergency medical transportation(NEMT) software can provide access to those who need it.
Transportation barriers to health care accessibility. 
Various studies look to gain more insight into transportation barriers to Healthcare access. Some of the factors include:
1. The distance to the medical center
2. Transportation cost
3. Irregular aur inconvenient timing
4. Lack of proper funding
Here are few transportation barriers to Healthcare access
1. Transportation infrastructure
Poorly developed transportation infrastructure can strongly delay people from getting to their medical appointments. This covers the limited availability of such infrastructure and difficulty in accessing routes. In other words there may not be enough resources, facilities, an infrastructure may not be in safe conditions, or stations or not easily accessible.
2. Cost of Transportation
Owning a private vehicle is the slowest method of teaching Health Care appointments. However the rising cost of gas, insurance, and recurring maintenance cost of owning a personal vehicle, pushed beyond the reach of many low-income patients. The cost of transportation also depends on geographical factors, for example low income patients from rural regions who can't afford personal vehicles may also not have access to public transport that can help them reach their appointment.
3. Vehicle access and mode of Travel
Not owning a personal vehicle negatively impacts a person's mobility, especially in the absence of a well-developed public transport system, which is a significant barrier to Healthcare access. This also includes inaccessibility to a private vehicle belonging to a friend or family. Inaccessibility to vehicles is also directly related to the inability to regularly access Medical Services, whether routine checkups or emergency visits.
4. Distance and time
Most studies that have investigated different transportation hurdles to Healthcare access have noted distance as a significant barrier. Long distance travel to healthcare providers and clinics can be a major deterrent in reaching medical clinics and appointments. This, combined with inconvenient time slots and appointments on busy days, can adversely affect a person's access to Healthcare and burden them.
5. Public policy changes
The traveling towards disease survey discussed a study that investigated the relationship between public transportation policy and Healthcare utilization. Notably, it found that a change in policy that limited medical payments for transportation, resulted in a decrease in medication refills. Budget cars that affect transportation specially hit those coming from poor backgrounds, as it leads to a shortage of public transit and low maintenance of facilities and infrastructure.