Non-emergency medical transportation can be defined as a transportation service provided to people who are not in an emergency situation but need more care and assistance than a taxi service is able to provide. Medical transportation Service providers will be specially equipped to transport riders in wheelchairs, stretchers or with other special needs.
Non-emergency medical transportation is considered as a core Medicaid benefit. But as Medicaid programs come under question in the current healthcare policy climate, it is difficult to understand how these puzzle pieces fit together but Non emergency medical transportation plays a vital role in providing people the customized service they need.
NEMT also assists people with certain disabilities and serious chronic diseases who have frequent appointments and people who have limited public transportation options and long travel times to health care providers, such as those in rural areas. NEMT expenses eligible for federal Medicaid matching funds include a broad range of services, such as medical taxicabs, public transit buses and subways, and van programs.
The Non-Emergency Medical Transportation (NEMT) program provides eligible members transportation needed to get to and from their medical appointments. To be eligible for these services, members must have no other means of transportation available and are only transported to those medical services covered under the Medicaid program.
A recognized player in the Non emergency medical transportation industry, Beyond Ride spares no effort to offer quality medical transport to physically and mentally challenged passengers. The mission is to make sure the patients are safe and secure, provide customized service that suits their needs, and contribute to their health and provide them a sense of freedom and social interaction by taking them where they wish to go.
Beyond Ride provides medical transportation to elderly people, people with early on-set aging, and those with complex mental and physical disabilities. Clients can be picked up and dropped off to any medical appointments within the Bellingham area. Beyond Ride also Provides door-to-door transportation service to patients who are not in a condition to use regular public transport due to some disabilities.
Beyond Ride particularly provides support services to the elderly and sick people within the community, regardless of their age, who are disabled, chronically ill, frail, old or require acute or chronic continuum of care.
Beyond Ride's services are designed to support the community in Bellingham who have limited or no means of transportation to get to and from one destination to another.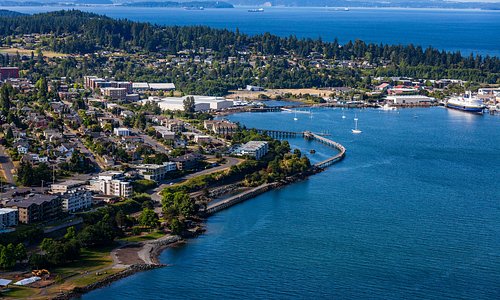 Beyond ride provides wheelchair transportation services, non emergency medical transportation services, medical transportation in Bellingham, disability transportation, doctors appointment transportation and patient pickups in Bellingham.  
Throughout the state of Washington and in particular the Seattle area, road accidents are common. These accidents happen due to speeding and reckless driving. According to a report by the National Highway Traffic Safety Administration (NHTSA), crash deaths in Washington State rose by 34.5% when comparing data from the first quarter of 2021 and the first quarter of 2022. With car accident fatalities rising year by year people should be alerted and swift to safe and secure transportation facilities available. 
The combination of Beyond Ride's trained staff, dedicated vehicles and technology together deliver a safe, secure and comfortable patient experience. The dispatchers and schedulers in particular work just religiously to meet the specific needs and requirements of each and every passenger. The members of staff receive very specific and focused training on a daily routine and it is designed to ensure that they don't compromise with safety and comfort, as well as demonstrate appropriate sensitivity to the emotional and physical needs of every single passenger in Bellingham.