Wheelchair transportation is a service that connects patients in need of non-emergency transportation with non-hospital drivers. As practice shows patients with chronic diseases are the ones to tend to skip their doctors appointments and among the reasons for that are the inability to drive and the absence of anyone who can assist missing follow up appointments and compulsory checkups by an increasing number of patients led to the appearance of a new industry.
Since medical facilities fail to satisfy the growing demands, private businesses come into play. Using transport management software various private companies and individuals take on the duties hospitals cannot perform. The key element that singles out a separate industry is brought up by the needs of clients. Patients require not a single taxi service but a special mode of transport like vans with a gurney or a wheelchair.
How Do People Find Wheelchair Transportation?
Communication between all parties involved in wheelchair transportation services happens in different ways. Some drivers opt for using brokers who assign trips to them while brokers comprise an influential part in the influential industry technology is not just passing by the sphere. A number of routine processes which made the event of ordering a wheelchair transportation service time consuming at times.
Benefits Of Wheelchair Transportation Services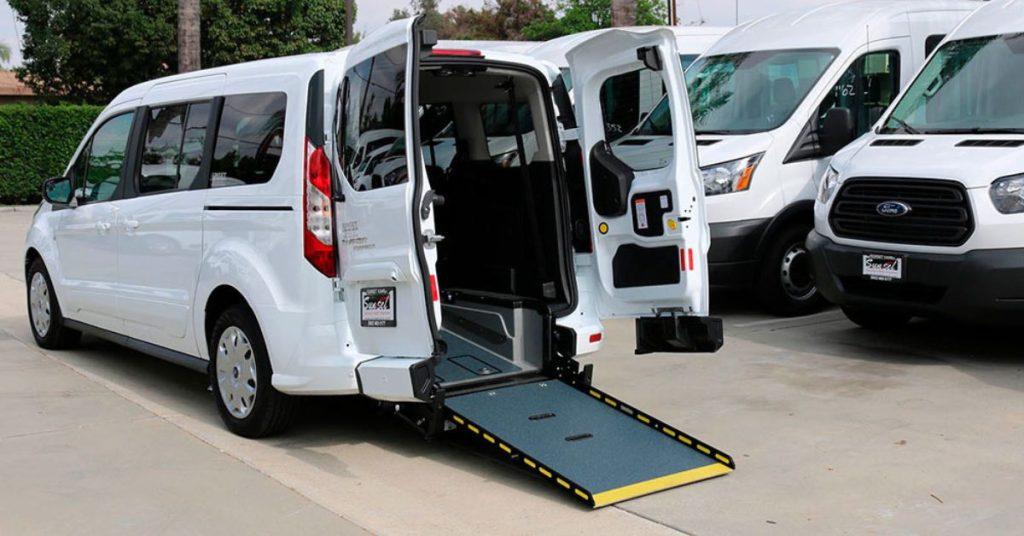 Easy And Convenient
Wheelchair Transportation services offer transportation services to people in wheelchairs who have a hard time getting to their medical appointments or anywhere else they want to go.
Wheelchair transportation services provide special vans made for this so they would not have to worry about a thing. Obstacles such as stairs in the home are not a problem in wheelchair transportation services.
Safe And Secure
Wheelchair transportation services originally provide safe and secure non-emergency medical transportation for physically disabled people and people with other chronic or serious diseases.
These services are designed to offer accessible commutation or transportation services to people who use wheelchairs for medical appointments including non-medical events. The wheelchair transportation services are completely safe and secure so that people can feel a sense of comfort.
Comfortable Rides
Comfort is perhaps one of the major reasons for hiring special wheelchair transportation services. It makes the journey effortless with no place for inconveniences whatsoever and when folks look out for wheelchair-accessible transportations, they'll have complete access to convenient pick-ups and drop-ups.
These services are designed in such a way that people with chronic diseases and other physical or mental disabilities can easily go from one destination to another. Since their vehicles are wheelchair accessible, getting in and out is pretty fast.
Sense Of Freedom
This is another huge benefit of hiring special transportation for people with wheelchairs. Many people think they are a burden on their family or friends due to their inabilities.
With wheelchair transportation services these people with disabilities can now go from one destination to another without asking for help from their family members or close friends. Everyone has the right to enjoy their freedom and in particular the disabled people.
Hustle Free
The wheelchair transportation services are no doubt hussle free as they are easy to book. Older people who don't do well with technology can just make a simple call to book their rides. And for folks who don't have much time for all these can easily book their ride through the website.
These facilities make things easier and convenient for all people who wish to go for wheelchair transportation services. The extraordinary convenience provided by wheelchair transportation services makes it popular among people who suffer in their day to day life due to their inability to make a trip around their destination.
Our Wheelchair transportation SERVICE Area
Seattle
Kirkland
Tacoma
Bellevue
Vancouver
Kent
Everett
Spokane Valley
Renton
Bellingham
Federal Way
Yakima
Kennewick
Redmond
Auburn
Pasco
Marysville
Sammamish
Lakewood
Olympia
Bremerton
Longview
Parkland
In the last – Let's take a quick review.
The wheelchair transportation services have indeed made the lives easier for the people with serious chronic diseases, disorders both mental and physical. The services provided by Wheelchair transportation are well equipped, safe, secure, convenient, comfortable and most importantly hustle free and provides a sense of freedom to those who too deserve to go from one destination to another without being in pain or feeling guilty. Wheelchair transportation services have made the lives of so many people much easier.